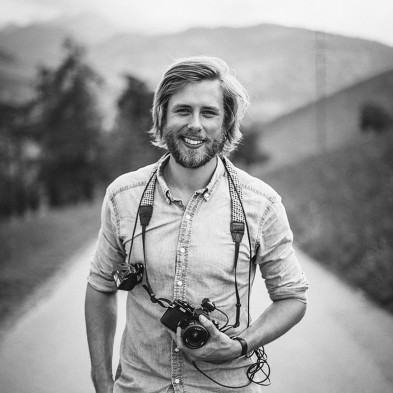 Thanks for coming by!
I'm a Swede living in Luzern, Switzerland. Back in 2008 I left Sweden and moved to Lucerne to follow my girl and get closer to the second love of my life, the Alps. Together we are exploring this amazing country. Switzerland is like Sweden 2.0, higher mountains, snowier winters and warmer summers. Only thing missing is friends and family from back home. In 2013 I left my employment as a Business Analyst to focus on photography. A big and scary move, but it paid off. Today I welcome Mondays with a smile. 
I always loved to tell stories, in person or in written. It is part of who I am, always something to tell. When I picked up my first camera it became a new tool for storytelling. Ever since that day my camera joined all my travels. Travel stories turned in to personal stories and today I tell love stories. Cliché, maybe? But I love it! 
Weddings: No weddings are the same. But most have in common that they start early and they celebrate love until late. Photographing weddings is about more than capturing beautiful portraits of the wedding couple. It is also about capturing those amazing moments lived by them and those missed by them. So that when you look at your pictures many years from now you can relive the moments that you, your friends and family enjoyed that day. This is why I offer full day packages. That said, I am there for you and I will adjust to your needs. 
If you have any questions about pricing or just want to get to know me better, send me an email or even better, give me a ring.
/Stefan
To see what is in my camera bag please check out my ShotKit.